Souvenirs
You will definitely want to remember this Conference with specialized memorabilia marking the 1st Virtual International Women's Conference. Please consider supporting the 57th IWC and helping to preserve the moment with some memorabilia. You must pre-purchase them by November 30th, 2020.
A flat rate USPS Priority Mail rate of $15 will be added to all carts with one or more souvenirs. We will send them out to you by early February. Choose one or all memorable souvenirs from among the t-shirt, hoodie, tote bag and tumbler.
Here are your options!
Made for us to be warm and cozy in all workshop and outdoor settings!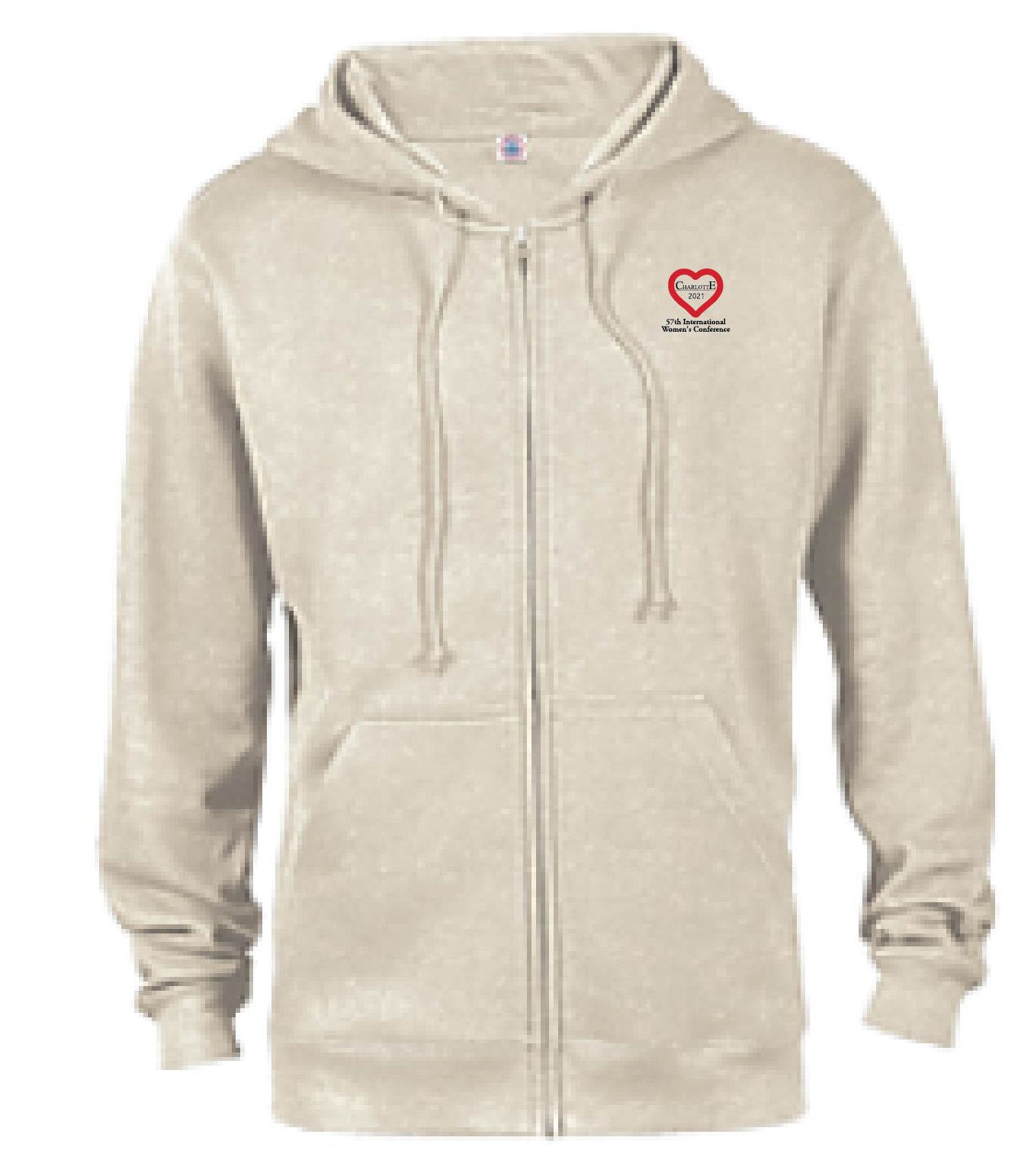 V-Neck T-Shirt $18 (unisex sizes)
Cotton V-Neck T-shirt
Unisex Sizes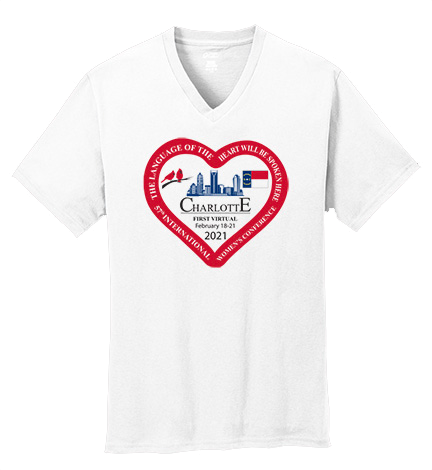 Large Cotton Admiral Tote $28
Be set to carry around all your information in this durable totebag.