The Holiday Inn By the Bay is home to the 60th International Women's Conference with a negotiated rate for attendees!
We have chosen two special tours to enhance your visit. Click the link to view each tour, cost and how to register.
Welcome to the 60th International Women's Conference
The women of Portland, and all of Maine, welcome you to the 60th International Women's Conference. We look forward to celebrating our sobriety together.
The Holiday Inn By the Bay

88 Spring Street, Portland ME 04101
(207) 775-2311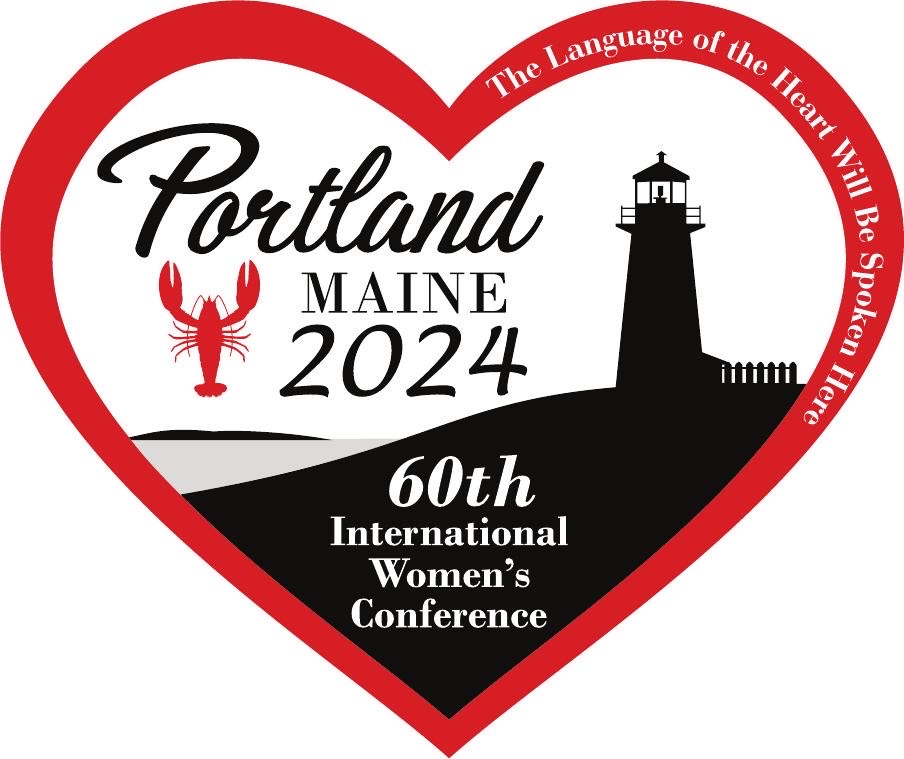 We Need Local Volunteers!
If you live in Maine and would like to help plan the conference, please reach out to our Volunteer Chair at volunteersIWC60@gmail.com.
CONGRATULATIONS to the 59th IWC
We offer CONGRATULATIONS to the 59th International Women's Conference in Dallas, TX for yet another memorable Conference.  Since the virtual experience in both Charlotte and Sante Fe was an overwhelming success, Dallas continued with an in-person, hybrid and virtual conference to carry the message to more than 6500 women around the world.  Along with hundreds of volunteers, the conference was developed and executed in excellent fashion by an amazing group of sober women in the Dallas area, surrounding areas in Texas as well as other States.  In true Texas fashion, it was amazing to see the Dallas Chair, Terri O., ride in on her stately horse to open the conference and the weekend continued with wonderful speakers, panels and workshops speaking the Language of the Heart. In addition, the Dinner & Entertainment on Friday night, the Saturday night Banquet, Sobriety Countdown, Line Dancing and the Sunday morning closing was a huge success.  Shopping, touring & learning the history of Dallas was an unexpected pleasure for many during the busy conference.  Again, congratulations Dallas for hosting this very distinguished Conference in your wonderful city.
I would like to invite you to make your plans to participate in the 60th International Women's Conference in Portland, Maine from February 8-11, 2024 at The Holiday Inn By the Bay.   In-person Registration for the Conference has been sold out with limited waitlist availability.  For those that have registered for in-person, the hotel registration will be available on or after March 12th, 2023.  Registration is still open for  hybrid/virtual attendance at the 60th conference.  Many volunteer positions will be available in the near future for both in-person and online attendance.  The Portland Chair, Co-Chair and committee members are excited to host the 2024 IWC so stay tuned for additional information!
Deb Y., Advisory Council Chair

2023 DALLAS CONFERENCE RECORDINGS
The International Women's Conference is the bridge to a better understanding of the Alcoholics Anonymous philosophy and way of life because of our special needs in sobriety as women. We as women members of Alcoholic Anonymous are survivors. Learn more about IWC here...