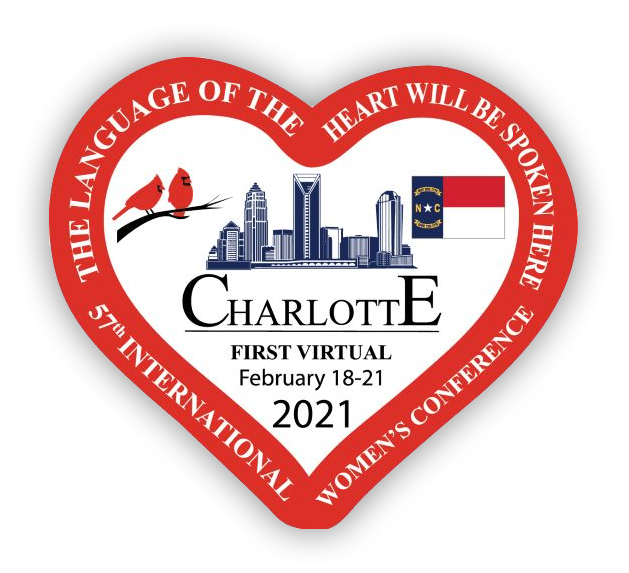 57th International Women's Conference
Hosted by Charlotte NC, February 18th - 21st, 2021
Registration is free but required. Contributions are welcome.
The 57th International Women's Conference will be Virtual
To make 2021's Conference safe and open to all, the Conference will be virtual. The Language of the Heart will be spoken at the First Virtual International Women's Conference ever held. The women of Charlotte, North Carolina are excited to host this Virtual Conference for our sober sisters in every part of the world.
In the true spirit of the IWC, there will be inspiring guest speakers, dynamic workshops and panels, and lots of fun activities, too. This will be a memorable experience unlike any other, where you will make new friends and renew old friendships.
More information about the Virtual Conference and updates to the website will be coming soon.
The International Women's Conference is the bridge to a better understanding of the Alcoholics Anonymous philosophy and way of life because of our special needs in sobriety as women. We as women members of Alcoholic Anonymous are survivors. We have found a way to obtain meaning, depth and responsibility in our lives. This came about out of desire, decision, determination and spiritual guidance. An elevated sense of belonging that is brought about by the special services and a special need provided by our Women's Conference is our goal.
In 1965, Bernadette O'K and other AA women in Kansas City held a conference just for women in AA. The conference became known as the National AA Women's Conference. More about IWC's history