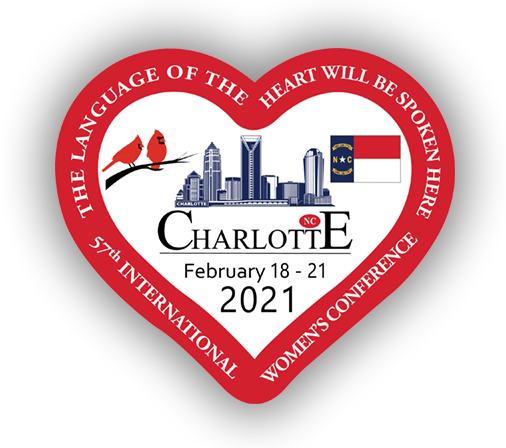 57th International Women's Conference
Charlotte NC, February 18th - 21st, 2021
Registration fee $50

until 12/31/20
Congratulations to the 56th International Women's Conference in Indianapolis for carrying the message to over 1,900 sober women.
What a great time we had! It started with the flash mob, which was so much fun, and closed with a beautiful, spiritual rendition of Amazing Grace. There were wonderful speakers, panels and workshops speaking the language of the heart and sharing experience, strength and hope to the conference attendees. I want to express my gratitude to all of the women who worked tirelessly to carry the message of recovery in Indianapolis, Indiana.
I would like to invite you to make your plans to attend the 57th International Women's Conference in Charlotte, North Carolina in 2021 and Santa Fe, New Mexico in 2022.
I hope to see you there!
Nancy Alexander, IWC Advisory Council Chair
The International Women's Conference is the bridge to a better understanding of the Alcoholics Anonymous philosophy and way of life because of our special needs in sobriety as women. We as women members of Alcoholic Anonymous are survivors. We have found a way to obtain meaning, depth and responsibility in our lives. This came about out of desire, decision, determination and spiritual guidance. An elevated sense of belonging that is brought about by the special services and a special need provided by our Women's Conference is our goal.
In 1965, Bernadette O'K and other AA women in Kansas City held a conference just for women in AA. The conference became known as the National AA Women's Conference. More about IWC's history